Fairview Dentistry in St. Thomas offers a full range of options to help make your smile healthy again.
---
What is a full mouth restoration?
A full mouth restoration combines multiple services to give you cohesive treatment for your oral condition, from both a functional and aesthetic perspective. 
Full mouth restoration in St. Thomas: Why might I need one?
Worn, missing or damaged teeth can have a detrimental effect on your ability to chew or even feel comfortable in social settings.
Teeth marred by neglect, lack of care and even improper dentistry often require a complete restorative treatment, involving a combination of cosmetic and restorative dentistry procedures.
What's involved in a full mouth restoration?
A full mouth restoration may include a combination of any of the following:
periodontal therapy
endodontic treatment
veneers
bridges
crowns
implants
other cosmetic or functional dental work, depending on your needs.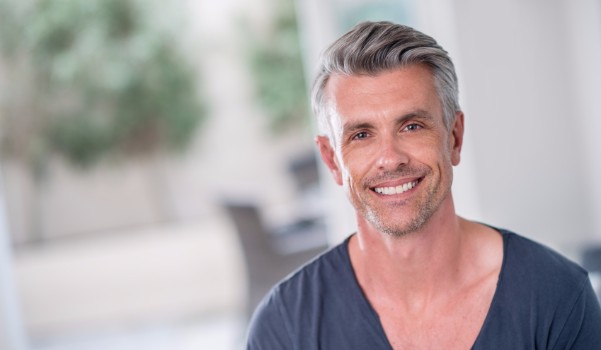 For more information about what a full mouth restoration involves, and to find out if it's the right choice for you, contact our practice today! 
Request Appointment
---
Let Us Help You Smile
We are your St. Thomas dentist for the whole family. Learn how we can make a difference in your smile.