At Fairview Dentistry, our dental team is here to care for your oral needs. General dentist Dr. Stan Kravtsov is passionate about patients' dental care.
---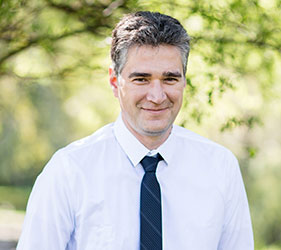 Meet Dr. Stan Kravtsov, a General Dentist who performs restorative dental services, endodontics, dental extractions, and more. After graduating from the Medical Academy in Bishkek City, Russia, Dr. Kravtsov continued to practice dentistry in Russia for 20 years before moving to Canada in 2012. It was at that time that he graduated from Western University as a Doctor of Dental Surgery.
Dr. Kravtsov lives in London, Ontario. Outside of his professional activities, he enjoys reading, travelling, spending time with friends and family, and staying active. Dr. Stan Kravtsov looks forward to meeting you and providing you and your family with the dental care you need.
---
Let Us Help You Smile
We are your St. Thomas dentist for the whole family. Learn how we can make a difference in your smile.