Your St. Thomas dentist, Fairview Dentistry, performs dental implant restoration services when the function or integrity of your teeth is damaged beyond repair.
---
Dental implants are helping people rediscover the comfort and confidence to eat, speak, laugh and enjoy life.
DENTAL IMPLANTS IN ST. THOMAS: THE ADVANTAGES
Dental implants are designed to look, feel and function like natural teeth.
Implants are tiny titanium posts anchored in your jaw bone below the gum line which create a strong foundation for artificial teeth or implant-assisted dentures. After the anchor has been surgically placed in the jawbone, excess bone and gum grow around the implant, holding it firmly in place.
Dental implants can also help preserve facial structure, because they help prevent the deterioration of jaw bone that is often associated with tooth loss.
Evaluation for Dental Implants in St. Thomas
If like many others, you feel implant dentistry is the right choice for you, we will take x-rays to determine if you are a candidate for dental implants.
During your consultation, we will discuss your smile goals and review your treatment plan with you.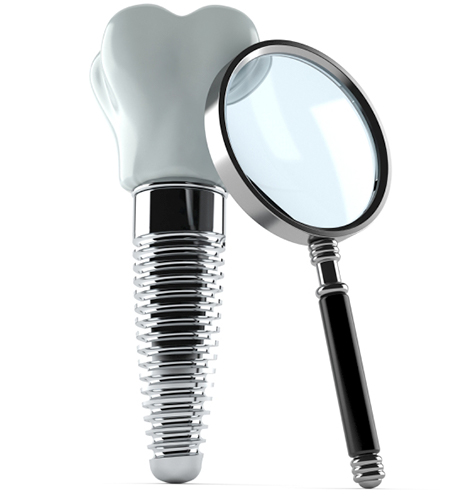 Let Us Help You Smile
We are your St. Thomas dentist for the whole family. Learn how we can make a difference in your smile.